Operations Intern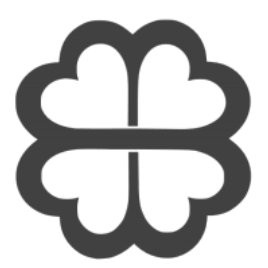 Charm Industrial
Operations
San Francisco, CA, USA
Posted on Friday, May 5, 2023
Our mission is to reverse climate change and return the atmosphere to 280 ppm CO₂, profitably. We convert waste biomass into carbon-rich bio-oil and inject it into permanent, underground storage as carbon removal, or reform the bio-oil to produce syngas for fossil-free steel.
Our carbon removal pathway took off in 2020 with initial purchases from customers like Stripe, Shopify & Microsoft. In 2021 and 2022 we delivered thousands of tons of carbon removal via off-the-shelf pathways, and also deployed our first R&D prototype pyrolyzer of our own. In the next 18 months, we'll build and deploy the next pyrolyzer revision, demonstrate our fossil-free ironmaking pilot, substantially expand our operations in Colorado and put thousands of tonnes of CO₂e underground.
We're looking to expand our team of ambitious creative and hands-on engineers, fabricators, operators, and forward-thinking humans. We value psychological safety and collaboration. We take calculated risks and don't sweep mistakes under the rug; instead, we pin them to the wall and learn from them. We value that everyone's unique backgrounds and perspectives shape their work. We encourage you to read
our company values
.
Come help us reverse climate change. Gigatons or bust!
Charm Industrial is looking for an Operations Intern to join our team for the summer. In this position, you will have the opportunity to build external partnerships with farmers to support our pyrolyzer scale-up, and develop Charm's business analytics tools to gain valuable insights from the data we collect. The ideal candidate will blend strategic thinking and relationship building, with a bias towards action.
Your work will be invaluable to scaling up our operations and getting to Gigaton-scale carbon removal!. You will work closely with our experienced go-to-market and R&D teams for 10-16 weeks over the summer months.
This role can be either fully remote or hybrid and some travel is required (3-4 times/month)
Responsibilities
Develop an agricultural waste availability analysis across various geographic locations within the US
Establish strategic relationships with farmers, including mutual understanding of one anothers processes & operations
Incorporate your findings into Charm's short and long term business strategy
Develop a system to streamline data owned and managed by the operations team to maximize scrutability & learning
Share project updates with critical team members and seek regular input and feedback
Requirements
Currently pursuing an MBA or other graduate degree in agriculture, sustainability, environmental management, or related field
Ability to ramp up quickly on complex subject matter with no prior knowledge and adapt within a dynamic environment
Strong collaboration skills across with teammates from a wide range of experience and knowledge backgrounds
Ability to travel up to 3-4 times a month
A demonstrated passion for contributing to our mission
These skills are a bonus, but not required
Prior experience working with farmers or the ag sector
Prior experience working with data visualization tools such as tableau or PowerBI
· Healthy snacks and lunches
· A sweet workplace (both SF Minifactory and CO Miniforge!) with lots of space inside and out
· A chance to pivot into a role in climate! (this internship could lead to a future career opportunity at Charm, but we cannot guarantee employment beyond the internship program)
Since we are a small startup, certain accommodations for visa sponsorship may not be within our capability. At this time, Charm Industrial is only sponsoring E3 and TN visas.
The nature of our work requires the vast majority of our team to be in-person full time. As the COVID-19 pandemic has evolved, we've continuously adapted our safety policy to keep our team safe and productive. Our current safety policy requires the attestation of COVID-19 vaccination to work at Charm. Additionally, we ask that all of our employees and visitors stay home and rest if they have any cold/flu/covid/sickness symptoms.
Charm Industrial is an equal opportunity employer with a firm commitment to growing our team in an inclusive way, regardless of race, color, religion, gender, gender identity or expression, sexual orientation, national origin, genetics, disability, medical condition, age, or veteran status. The consequences of climate change inherently affect some more than others, and we need a diverse team to help us save our little planet most effectively & justly. We are excited about all of those who choose to apply, and for those who end up joining us, to see how you better us as a team and company. We are more than the sum of our parts.