Customer Success Engineer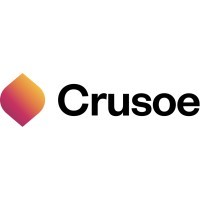 Crusoe
Customer Service, Sales & Business Development
San Francisco, CA, USA
Posted on Friday, May 26, 2023
Crusoe Energy is on a mission to unlock value in stranded energy resources through the power of computation.
We aim to align the long term interests of the climate with the future of global computing infrastructure. As data centers consume an exponentially growing power footprint to deliver technology to all connected devices, we are inspired by making sure that the energy meeting that demand is sourced in an environmentally responsible fashion. Crusoe co-locates mobile data centers with stranded energy resources, like flare gas and underloaded renewables, to deliver low-cost, carbon-negative distributed computing solutions. Crusoe Cloud is a managed cloud services platform powered by stranded energy that enables climate-friendly innovation in computationally intensive fields including artificial intelligence, graphics rendering and computational biology.
Our
values
drive our work from thinking like a mountaineer, our relentless commitment to resource efficiency and tapping into our collective genius. At Crusoe, you will be challenged to do the best work of your entire life and to be and become your best self. Our teams are empowered to tackle hard problems that benefit our customers, grow our business and create a positive impact in reducing global emissions.
About this role:
Crusoe Cloud is hiring its first Customer Success engineer to support our customers in the development and growth of our carbon-reducing cloud. Currently in private alpha, we offer high performance GPU compute at a fraction of the cost of hyperscalers, but as we move towards public beta, we want to ensure that our growing customer base is able to resolve their challenges quickly so they can get back to advancing the field of AI/ML, advanced physics simulations, or computational
biology.You
will work alongside customers and be our first responder to challenges - working closely with our Solutions, Product, and Engineering teams to create timely and systematic solutions to troubleshoot current problems, and identify/prevent problems from occurring. As the first member of this team, we are looking for someone who is passionate about customer experience, documentation, taking initiative, and who wants to play a key role in the success of expanding Crusoe Cloud and its climate impact.
You Will Thrive In This Role If Have:
2-5 years in a customer support role, with experience working in cloud, storage, networking environments
Knowledge of other public cloud technologies preferred (e.g., AWS, Azure, GCP)
Strong communication and customer service skills
Exceptional communication skills, with ability to prioritize competing escalations
Excellent troubleshooting skills and ability to work with cross-functional teams
Bachelor's degree in Information Technology, Computer Science, Engineering or a related field or 4+ years of experience in a technical position
Benefits:
Hybrid work scheduleIndustry competitive pay
Restricted Stock Units in a fast growing, well-funded technology company
Health insurance package options that include HDHP and PPO, vision, and dental for you and your dependents
Paid Parental LeavePaid life insurance, short-term and long-term disability
Teladoc
Pet-friendly offices401(k) with a 100% match up to 4% of salary
Unlimited time off
Cell phone reimbursement
Tuition reimbursement
Subscription to the Calm app
NYDIG - Bitcoin Savings Plan
Company paid commuter benefit; $100 per month
Compensation Range:
Salary range is between $130,000 - $150,000. Restricted Stock Units are included in all offers. Salary to be determined by the applicant's education, experience, knowledge, skills, and abilities, as well as internal equity and alignment with market data.
Crusoe Energy is an Equal Opportunity Employer. Employment decisions are made without regard to race, color, religion, disability, genetic information, pregnancy, citizenship, marital status, sex/gender, sexual preference/ orientation, gender identity, age, veteran status, national origin, or any other status protected by law or regulation.