Business Development Associate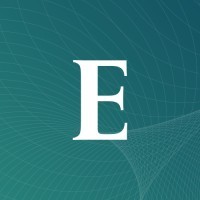 Evergrow
Sales & Business Development
San Francisco, CA, USA
Posted on Tuesday, April 18, 2023
About Evergrow
At Evergrow, we seek to build and sustain a carbon-neutral world. We're fulfilling this mission by making financing accessible for those creating low-carbon infrastructure and technology (e.g., wind, solar, renewable natural gas). The new climate bill passed by Congress last summer is a game-changer for renewable energy project developers, and we are building solutions to ensure they can take advantage of associated financial benefits. Our transparency and speed materially lowers transaction costs and helps more projects get built, ultimately accelerating decarbonization.
Our team has spent time at leading companies (e.g., Google, BCG, McKinsey & Co., D.E. Shaw, Pinterest) and academic institutions (e.g., Columbia, MIT, Stanford, Princeton). We are backed by leading investors from Silicon Valley and beyond, including XYZ Venture Capital, Congruent Ventures, First Round Capital, Garuda Ventures, My Climate Journey, Skyview Ventures, and founders and senior executives from Plaid, Brex, Twitch, Instacart, Charm Industrial, Living Carbon, and Bridgewater Associates.
You don't need to match every listed requirement to apply for a position, and we especially encourage individuals with traditionally under-represented backgrounds to apply. In particular, we are seeking people of color, women, those with disabilities, and those who identify as LGBTQIA to join our team. We want to build a company with diverse perspectives because we know they make our team stronger and better equipped to serve all decarbonization stakeholders.
It's an especially exciting time to join Evergrow. Broadly, the entire renewable energy finance ecosystem will be establishing new norms over the next 6-18 months that will define the industry for years to come. Specifically at Evergrow, we've signed our first clients and are working hard to scale the business. As an Associate on the Business Development team, you'll be part of the tight-knit team delivering for these clients, bringing on new ones, and building systems to do more of both.
We work with a wide variety of client stakeholders, not only renewable energy project developers, but also corporate tax, treasury, and net-zero departments, investment funds, brokers, and more. You'll work closely with our clients at every stage - manage warm and cold outreach to prospects, nurture them to become partners, and tailor our products to meet their needs.
Evergrow is an early stage startup, so you should expect change, ambiguity, and the opportunity to define what we do and how we do it. We operate predominantly in-person so that we can collaborate, solve problems, and have fun together. We're passionate and optimistic about solving the climate crisis and are excited to add more people with that mindset to the team.
You'll be responsible for:
Client development: Delivering a white-glove client experience from initial contact through closing and delivery
Lead generation: Conceiving and executing strategies to land first meetings with prospective clients
Modeling: Building client-facing financial models of renewable energy projects and investment products
Slides: Creating clear and concise presentation materials to drive discussions
Strategy: Contributing to company strategy discussions with the CEO and product team
Transactions: Driving to term sheets and final contracts with our legal team
Problem-solving: Identifying and confronting our biggest questions and challenges
Learning: Building substantial expertise on all facets of our clients' businesses
We're looking for folks with:
2-4 years in investment banking, management consulting, project finance, or renewable energy project development
Excellent written and verbal communication skills, including experience leading discussions with senior external stakeholders
Confidence modeling and explaining financial products
Ability to thrive in a fast-changing and ambiguous environment
Strong desire to work on pragmatic solutions to the climate crisis
Growth mindset and curiosity to learn new skills and domains
Willingness to work on whatever needs doing
[Bonus] Experience & network with renewable energy, tax credits, alternative investments, net-zero strategy, or carbon capture
Why should I join Evergrow?
We believe there are many reasons to join us, but they boil down to 3 key points:
• Our mission - We are, first and foremost, a mission-driven company. We exist to create impact, and all of our work is focused on achieving our mission of reducing 1GT of CO2e by 2030 and every year thereafter. We only create and deploy products and services in service of this goal.
• Our team - We have brought together an immensely talented, thoughtful, and mission-driven team to help us achieve our goals. We deeply care about the work we do, are highly collaborative, and are eager to welcome other likeminded people to our team.
• Our challenge - Combatting climate change will require enormous, multi-faceted solutions. If you are ready to take on complex problems and build these solutions from the ground up, we think you'll be a great fit.
What benefits can I expect?
We offer premium benefits to keep our team happy and healthy:
🏥 Top-tier health, dental, and vision insurance
💰 401(k)
🧑‍💻 New laptop / equipment of your choice
🥕 Daily lunch on us
🏝 Flexible vacation time
🌳 Regular team retreats
🐶 Dog-friendly office in the Ferry Building
🌐 Visa and / or green card sponsorship (our CEO's first startup focused on streamlining immigration!)
FAQs
Is this role only full-time? Can I work remotely?
This role is full-time and based on-site in either San Francisco or Los Angeles. We're a small, tight-knit team right now and prefer to work in the office so we can go faster, build trust, and solve complex problems together. That being said, we know life happens, so we've reserved one day a week to work from home as needed.
Will you help me relocate? Yes! If you're based elsewhere in the U.S. (or internationally and U.S. visa eligible), we're happy to help you move and to cover relocation costs.