Product Manager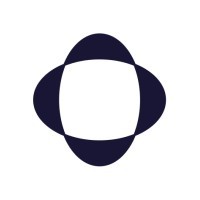 Evergrow
Product
San Francisco, CA, USA
Posted on Thursday, October 12, 2023
About Evergrow
We're excited to share that our team is growing!
At Evergrow, we seek to build and sustain a carbon-neutral world. We're fulfilling this mission by making financing accessible for those creating low-carbon infrastructure and technology (e.g., wind, solar, renewable natural gas). The new climate bill passed by Congress last summer is a game-changer for renewable energy project developers, and we are building solutions to ensure they can take advantage of associated financial benefits. Our transparency and speed materially lowers transaction costs and helps more projects get built, ultimately accelerating decarbonization.
You should apply if:
You want to work alongside the best:
We've brought together an immensely talented, thoughtful, and mission-driven team—we care deeply about our work, are highly collaborative, and are eager to welcome other like-minded people to join us in our mission. We've spent time at leading companies (e.g., Google, BCG, McKinsey & Co., D.E. Shaw, Pinterest) and academic institutions (e.g., Columbia, MIT, Stanford, Princeton), and are backed by leading investors (including XYZ Venture Capital, Congruent Ventures, First Round Capital, Garuda Ventures, My Climate Journey, Skyview Ventures, and founders and senior executives from Plaid, Brex, Twitch, Instacart, Charm Industrial, Living Carbon, and Bridgewater Associates).
You're energized about solving complex problems:
We are at a new frontier with climate change—the Inflation Reduction Act signals a profound shift in climate policy, with financial incentive (and benefits) at its core. This brings a vast network of wild-west legislations, processes, businesses and people into the fray, and it will be your job to bring order to the chaos. If you're prepared to tackle these challenges and work to build long-lasting, novel solutions and relationships from scratch, we believe you'll be an excellent match.
Your impact as the Product Manager
As the Product Manager at Evergrow, you will join a dynamic and fast-paced environment, and work with cross-functional teams to design, build and roll-out products and features that deliver the company's vision and strategy.
Where we are today
We've received great feedback after launching the MVP, and are now in the process of V1. We're working on the core product: processing tax credits. As a developers main difficulty is expense, Evergrow is aiming to reduce the cost, while creating a tailored, purposeful diligence to an underwriting tool that takes it from expensive and time consuming, to predictable and economical.
You will be directly responsible for:
●
Collaborating with the Head of Product to define a clear product vision and strategy.
●
Gaining a deep understanding of customer experience, identifying and filling product gaps and generating new ideas that grow market share, improve customer experience and drive growth.
●
Translating product strategy into detailed requirements and prototypes.
●
Driving product sprints/launches alongside various orgs to develop and deliver quality features within the expected timeline.
We're looking for someone who:
●
Embodies our values and passions about solving the climate crisis, and building a product customers love.
●
Has 3-5 years of experience in managing all aspects of a successful product throughout its lifecycle.
●
Holds a track record for developing product and marketing strategies, and effectively communicating recommendations to executive management in a fast-paced, high-growth startup environment with high levels of ambiguity and where the business is constantly evolving.
●
Has strong problem-solving skills and a willingness to roll up their sleeves and get the job done.
●
Is able to collaborate in person in San Francisco three days per week.
●
[Bonus] Has a solid technical background with an understanding and/or hand on experience within renewable energy, tax credits, alternative investments, net-zero strategy, or carbon capture.
Even if you don't match every listed requirement, we highly encourage you to apply! At Evergrow, we value our differences, and encourage all - especially those whose identities are traditionally underrepresented in tech organizations- to apply. We've embedded diverse perspectives at all levels at Evergrow because we know it makes our team stronger and better equipped to serve all stakeholders.
We do not discriminate on the basis of race, religion, color, gender expression or identity, sexual orientation, ancestry, national origin, citizenship, age, marital status, political belief, or any other characteristic protected by law.
Compensation and benefits
🏥 Top-tier health, dental, and vision insurance
🌳 Regular team retreats and offsites
🐶 Dog-friendly office in downtown San Francisco
🌐 Visa and / or green card sponsorship (our CEO's first startup focused on streamlining immigration!)