Thermal Management / Mechanical Engineer (Mid-Level and Above)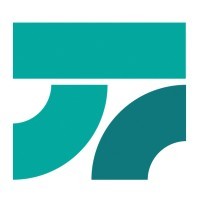 Jaro Fleet Technologies
Other Engineering
Oakland, CA, USA
Posted on Thursday, May 4, 2023
The Thermal Management / Mechanical Engineer will design and build high-performance, high-power mechanical systems for a novel vehicle charging technology poised to transform the electric semi-trucking industry. The Thermal Management / Mechanical Engineer will work as part of a small team of talented engineers developing critical enabling technologies, demonstrating breakthrough performance characteristics, and preparing the design for production. These contributions are foundational for Jaro's growth as we work to address a $20B emerging market and a huge, unresolved source of climate emissions and urban pollution.
Level of job title can vary based on skills and experience.
This role requires at least 50% onsite presence at our Oakland, CA location.
What you'll do:
Model, design, and test a thermal management system for a novel, high-power EV charging system.
Influence overall system design to deliver superior performance in rough environments with high reliability.
Work closely with systems engineers and electrical engineers early in the design process to align on thermal performance requirements and develop a robust, integrated thermal design solution.
Deliver system designs optimized across multiple dimensions including safety, cost, environmental compliance, industrial packaging, manufacturing and assembly, reliability, availability, and product performance.
Perform thermal simulation and system modeling.
Fabricate test bucks and prototypes to demonstrate performance across a variety of environmental conditions.
Contribute to design for manufacturing and pilot production ramp.
Contribute to and execute against an engineering roadmap that manages technical risks and produces high-value deliverables on schedule.
Collaborate with other engineering specializations to ensure safe and optimized system design and functionality.
Contribute to early team culture, strategy, and organization for the Engineering team and the broader Jaro team.
What you'll bring:
At least 3 years of relevant, professional work experience.
Experience designing, testing, and building industrial-grade, thermal management systems for rough and dynamic environments, including component design, system optimization, industrial safety, and/or regulatory compliance.
Experience with high-voltage (at least 500 VDC) power electronics system packaging and thermal optimization.
Familiarity with electronics system protection trade-offs and environmental compliance requirements.
A track record of successfully deploying new thermal system designs in commercialized industrial (vs. consumer) products, with experience in early product development (concept through pre-production).
Think creatively and opportunistically to solve unusually hard problems efficiently.
Think clearly about technical risks and how to manage them.
Value diverse ideas, backgrounds, and problem-solving strategies.
Communicate effectively to share learnings and make clear decisions.
Thrive in a nimble, small-team environment with significant individual autonomy.
You're encouraged to apply even if your experience doesn't precisely match the job description. We welcome diverse perspectives and backgrounds, and your skills might be a great fit for this or other roles!
Compensation and Benefits
- Transparent, equitable, and market-competitive compensation package, including salary and stock options with extended exercise windows
- Medical, dental, and vision insurance with premiums covered at 100% for employees and 75% for dependents
- 401k
- Paid parental leave for all employees
- Unlimited vacation policy with 3 weeks encouraged, plus additional company time off around winter holidays
- Discretionary funds for self care, professional development, and community relationship building
- Specific professional development program option for women in STEM, through Gotara partnership
- Flexible WFH policy within the needs of the role
About Jaro Fleet Technologies
Jaro Fleet Technologies exists to accelerate the widespread adoption of electric semi-trucks. Founded by an experienced electric vehicle expert (Apple SPG, 3 startups, MIT, Stanford) and well-capitalized by top-tier venture capital firms (Pale Blue Dot, Lerer-Hippeau, Box Group), Jaro Fleet Technologies is developing a breakthrough charging technology and highly-scalable customer acquisition model to rapidly electrify the fastest growing segment of US freight trucking.
Jaro Fleets is a Public Benefit Corporation in which each employee has rights to protect the company's mission, has an annual vote on CEO performance, and is empowered to prevent workplace discrimination. By inviting diverse, passionate employees to thrive in a more equitable organizational model, Jaro seeks to demonstrate a better way to solve climate.
Join Jaro's team to help us build this vision.
Equal Employment Opportunity
We are committed to creating an inclusive environment for all our employees and are seeking to build a team that reflects the diversity of the people we hope to serve with our products. We are proud to be an equal opportunity employer.