General Application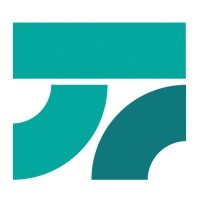 Jaro Fleet Technologies
Oakland, CA, USA
Posted on Thursday, May 11, 2023
If you are interested in Jaro but don't see a fit in our open roles, please submit your resume! Our needs are always evolving and we'll be happy to start a conversation or keep your resume on file.
Compensation and Benefits
- Transparent, equitable, and market-competitive compensation package, including salary and stock options with extended exercise windows
- Medical, dental, and vision insurance with premiums covered at 100% for employees and 75% for dependents
- 401k
- Paid parental leave for all employees
- Unlimited vacation policy with 3 weeks encouraged, plus additional company time off around winter holidays
- Discretionary funds for self care, professional development, and community relationship building
- Specific professional development program option for women in STEM, through Gotara partnership
- Flexible WFH policy within the needs of the role
About Jaro Fleet Technologies
Jaro Fleet Technologies exists to accelerate the widespread adoption of electric semi-trucks. Founded by an experienced electric vehicle expert (Apple SPG, 3 startups, MIT, Stanford) and well-capitalized by top-tier venture capital firms (Pale Blue Dot, Lerer-Hippeau, Box Group), Jaro Fleet Technologies is developing a breakthrough charging technology and highly-scalable customer acquisition model to rapidly electrify the fastest growing segment of US freight trucking.
Jaro Fleets is a Public Benefit Corporation in which each employee has rights to protect the company's mission, has an annual vote on CEO performance, and is empowered to prevent workplace discrimination. By inviting diverse, passionate employees to thrive in a more equitable organizational model, Jaro seeks to demonstrate a better way to solve climate.
Join Jaro's team to help us build this vision.
Equal Employment Opportunity
We are committed to creating an inclusive environment for all our employees and are seeking to build a team that reflects the diversity of the people we hope to serve with our products. We are proud to be an equal opportunity employer.