Operations Manager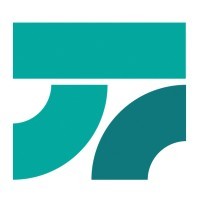 Jaro Fleet Technologies
Operations
Oakland, CA, USA
Posted on Saturday, May 13, 2023
Freight trucking is responsible for 3X more emissions than all other commercial vehicle types combined in the US, and has demonstrated very rapid customer adoption once unit economics are proven. Jaro seeks to deliver a critical enabling technology for this industry to electrify.
Working at Jaro means not only tackling this enormous source of greenhouse gas emissions and urban air pollution, but also redefining how climate startups treat their employees.
The Operations Manager is responsible for a large scope of activities to ensure organized, scalable company growth. These activities include typical business operations needs such as managing service providers, payments, and finances, as well as innovative, climate-focused projects such as organizing our Climate Community Advisory Board. There is opportunity for this role to lead future hiring efforts and improve our onboarding program to help us build a diverse, high-performing team. We are seeking an experienced, mission-oriented individual who enjoys the creative, important work of building the foundations of a new company and is excited to develop new business practices to integrate equity and fairness into our culture. This role is critical to support our company growth as we work to serve a major emerging market and one of the largest sources of carbon emissions and urban pollution.
This role requires at least 25% onsite presence at our Oakland, CA location.
What you'll do:
Develop, maintain, and own a wide variety of traditional business operations needs including: track vendor and service providers; maintain business compliance including corporate insurance and taxes; manage business finances and accounts; organize and enrich data in our key software tools including our CRM (Pipedrive), ATS (Lever), and Google Drive; manage facility improvements; organize team events including off-sites.
Develop, maintain, and own Jaro-specific business practices such as: manage unique employee perks such as self-care budgets and discretionary funds for supporting environmental groups; and coordinate our Climate Community Advisory Board of local environmental and justice leaders.
May develop into leading hiring efforts, including managing our pipeline and contacting candidates.
Build our employee onboarding program including tools, processes, and resources.
Contribute to early team culture, strategy, and organization at Jaro.
Required Skills:
Experience in start-up environments, ideally with hardware products.
A track record of successful project execution in dynamic work environments.
Strong work habits and organizational skills for balancing competing priorities, with a drive towards getting things done.
Clear, effective, and empathetic communication skills for sharing learnings and making clear group decisions.
Think creatively and opportunistically to solve problems and challenge convention.
Value diverse ideas, backgrounds, and problem-solving strategies.
Thrive in a nimble, small-team environment with significant individual autonomy.
Valued Skills:
3+ years of professional experience in Business Operations, People Operations, Administration, or similar fields.
A working knowledge of startup operational needs including compliance, teambuilding, and internal tools.
Passion for how startups can support the broader Climate movement.
It looks like we are looking for a lot, but what we really need are good passionate people. If you feel like you can contribute to Jaro, you're encouraged to apply even if your experience doesn't precisely match the job description. We welcome diverse perspectives and backgrounds, and your skills might be a great fit for this or other roles!
Compensation and Benefits
- Transparent, equitable, and market-competitive compensation package, including salary and stock options with extended exercise windows
- Medical, dental, and vision insurance with premiums covered at 100% for employees and 75% for dependents
- 401k
- Paid parental leave for all employees
- Unlimited vacation policy with 3 weeks encouraged, plus additional company time off around winter holidays
- Discretionary funds for self care, professional development, and community relationship building
- Specific professional development program option for women in STEM, through Gotara partnership
- Flexible WFH policy within the needs of the role
About Jaro Fleet Technologies
Jaro Fleet Technologies exists to accelerate the widespread adoption of electric semi-trucks. Founded by an experienced electric vehicle expert (Apple SPG, 3 startups, MIT, Stanford) and well-capitalized by top-tier venture capital firms (Pale Blue Dot, Lerer-Hippeau, Box Group), Jaro Fleet Technologies is developing a breakthrough charging technology and highly-scalable customer acquisition model to rapidly electrify the fastest growing segment of US freight trucking.
Jaro Fleets is a Public Benefit Corporation in which each employee has rights to protect the company's mission, has an annual vote on CEO performance, and is empowered to prevent workplace discrimination. By inviting diverse, passionate employees to thrive in a more equitable organizational model, Jaro seeks to demonstrate a better way to solve climate.
Join Jaro's team to help us build this vision.
Equal Employment Opportunity
We are committed to creating an inclusive environment for all our employees and are seeking to build a team that reflects the diversity of the people we hope to serve with our products. We are proud to be an equal opportunity employer.