Supply Chain Analyst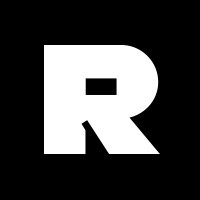 Remora
IT, Operations
Wixom, MI, USA
Posted on Thursday, March 30, 2023
We're hiring a Supply Chain Analyst to join the team and support Remora's entire supply chain, from the engineering team's initial design to installation on a customer's truck. While tackling the defining challenge of our time, this person will manage inventory, build relationships with manufacturers, and work to obtain crucial components on schedule.
We're a 50-person climate tech startup based in Detroit, MI. We build a device that captures a semi-truck's carbon emissions directly from the tailpipe. We sell the CO2 to end-users, and split that revenue with our customers, so our device pays for itself in just a couple years.
We're piloting our technology with some of the largest companies in the world, including three of the Fortune 10, and we've raised multiple rounds of funding from leading investors like Lowercarbon Capital, Union Square Ventures, and First Round Capital.
Responsibilities:
Working with cross-functional teams to analyze manufacturing and assembly requirements and collaboratively drive supply chain excellence throughout the organization
Design and implement supply chain processes that ensure the efficient manufacture of the final Remora product.
Plans, schedules, and monitors the movement of materials through the development and production cycles in order to determine the need for materials purchases
Maintains and monitors inventory levels through cross-functional company engagement
Maintains and creates product bills of material in a supply chain management system.
Manages supply chain management IT systems and processes to meet a changing manufacturing environment
Responsible for ensuring material standards are met and non-conformances or variances are approved and/or minimized. Develops specifications for new contracts.
Requirements
Bachelor's degree in Logistics or Supply Chain Management and at least four years of relevant work experience OR six years of relevant work experience
Experience using and maintaining ERP systems to facilitate manufacturing and operations
Experience with developing, working with, and maintaining large data sets to draw conclusions and make recommendations.
You're the type of person who:
Has a high level of organization and excellent execution abilities
A good communicator with a clear, concise style
Possesses strong interpersonal skills
Looks forward to working at a fast-paced startup, where it can be challenging to keep purchasing moving without having clear requirements
Collaborative, this position will work with engineers to figure out what they need
Committed to equity and inclusion, and passionate about the climate crisis
Logistics
Location: Wixom, MI
Start date: by May 1, 2022
COVID-19: Remora requires all employees to be fully vaccinated against COVID-19. Applicants are required to submit proof of vaccination prior to beginning employment. Appropriate COVID-19 safety precautions are implemented in the workplace.
Application process: We will review applications on a rolling basis. To begin, please fill out this application, and then we'll follow up via email with next steps.
Salary and Benefits
Salary: $68,000
Equity: 0.01%
Healthcare (Aetna)
Retirement (401k)
Student loan assistance
Four weeks of paid time off
Dependent care assistance (childcare or eldercare)
Parental leave
Unlimited sick and compassionate leave
Employee development and coaching
Office setup (remote) or relocation (in-person) stipend
Climate change disproportionately impacts communities of color, so we're looking for candidates deeply committed to reducing emissions and to racial justice. People who identify as Black, Indigenous, person of color, female, non-binary, trans, gender non-conforming, or any other identity underrepresented in startups are especially encouraged to apply.
Research shows that women and people of color are less likely to think they are qualified for a position after reading a list of requirements like the one above. If you are worried that you are not qualified, please apply anyway! We're most excited to work with people who learn quickly and want to tackle the climate crisis.