Assembler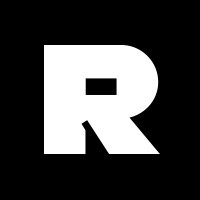 Remora
Wixom, MI, USA
Posted on Tuesday, April 11, 2023
Remora is hiring an Assembler who will perform various tasks to aid daily operations. They will assemble our device and maintain a clean, safe and efficient work environment, all while helping to tackle the defining challenge of our time.
We're a 50-person climate tech startup based in Detroit, MI. We build a device that captures a semi-truck's carbon emissions directly from the tailpipe. We sell the CO2 to end-users, and split that revenue with our customers, so our device pays for itself in just a couple years.
We're piloting our technology with some of the largest companies in the world, including three of the Fortune 10, and we've raised multiple rounds of funding from leading investors like Lowercarbon Capital, Union Square Ventures, and First Round Capital.
Responsibilities:
Produce components by assembling parts and subassemblies
Use hand tools or machines to assemble parts
Read and decipher schematics, blueprints, and assembly instructions
Conduct quality control checks
Clean and maintain work areas and equipment, including tools
Prepare work to be accomplished by studying parts lists and gathering parts, subassemblies, tools, and materials
Document actions by completing production and quality forms
General cleaning, organizing and maintenance of the station as needed
Mechanical acuity: Laborers may operate heavy equipment and machinery, including but not limited to overhead cranes, forklifts or pallet jacks and power tools
Follow instructions from supervisors and implementing plans
Other duties as assigned
Requirements:
High school diploma or equivalent preferred
2+ years of relevant work experience
Experience with general labor and assembly, and interest in various tasks and projects.
Ability to meet the physical demands of the job (standing for long periods of time, lifting heavy loads of up to 40 pounds etc.)
Apprenticeship or specialization is an asset, but not necessary
You're the type of person who:
Is highly organized with exceptional execution
Is inquisitive and likes to tackle obstacles and problem solve
Is a clear written and verbal communicator
Has strong interpersonal skills
Is committed to safety
Is excited to work in a fast-paced startup environment
Is passionate about tackling the climate crisis, and committed to equity and inclusion
Logistics:
Location: Wixom, MI
Start date: Immediately
COVID-19: Remora requires all employees to be fully vaccinated against COVID-19. Applicants are required to submit proof of vaccination prior to beginning employment. Appropriate COVID-19 safety precautions are implemented in the workplace.
Compensation and Benefits:
Hourly Wage: $26.30
Equity: 0.01%
Healthcare (Aetna)
Retirement (401k)
Student loan assistance
Four weeks of paid time off
Dependent care assistance (childcare or eldercare)
Parental leave
Unlimited sick and compassionate leave
Employee development and coaching
Climate change disproportionately impacts communities of color, so we're looking for candidates deeply committed to reducing emissions and to racial justice. People who identify as Black, Indigenous, person of color, female, non-binary, trans, gender non-conforming, or any other identity underrepresented in startups are especially encouraged to apply.
Research shows that women and people of color are less likely to think they are qualified for a position after reading a list of requirements like the one above. If you are worried that you are not qualified, please apply anyway! We're most excited to work with people who learn quickly and want to tackle the climate crisis.