Electrical Engineering Manager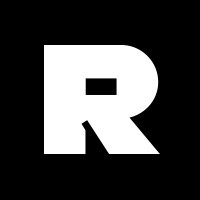 Remora
Software Engineering, Other Engineering
Wixom, MI, USA
Posted on Tuesday, April 11, 2023
Remora is hiring an Engineering Manager, who will build and manage a team of electrical engineers responsible for the electrical architecture and electrical/electronics components for the Remora device, all while helping to tackle the defining challenge of our time.
We're a 50-person climate tech startup based in Detroit, MI. We build a device that captures a semi-truck's carbon emissions directly from the tailpipe. We sell the CO2 to end-users, and split that revenue with our customers, so our device pays for itself in just a couple years.
We're piloting our technology with some of the largest companies in the world, including three of the Fortune 10, and we've raised multiple rounds of funding from leading investors like Lowercarbon Capital, Union Square Ventures, and First Round Capital.
Responsibilities:
Establish work plans and delegate assignments to team members to meet objectives.
Create, integrate, and prioritize product improvements with your team.
Manage technical projects from start to finish, including developing plans, setting deadlines, tracking dependencies, removing blockers, enlisting members of other teams when necessary, and communicating progress with the rest of the team.
Manage power distribution system design, wiring harness design, and schematic capture
Champion continuously improving electrical system safety, dependability, and manufacturability
Lead/manage designing and implementing sensor harnesses
Track project performance so needed changes can be made quickly and persistent challenges can be brought to the attention of the leadership team
Support current team members, including performance reviews, regular check-ins, allocating tools and resources, facilitating training and development, purchasing software and equipment, and helping team members feel comfortable being their full selves.
Serve as an effective mentor and motivator for your team.
Requirements:
4+ years of electrical engineering management experience
Demonstrated leadership and project management skills
Creative, outside-the-box thinker with lots of new ideas
Experience bringing a novel hardware product to market
Here's what we value:
You want to join a fast-paced, fast-growing startup.
You care deeply about reducing carbon emissions and building power for the historically excluded communities that will be most affected by those emissions.
You fully own projects, and you identify and solve problems through completion.
You adapt to change and you appreciate failures as learning opportunities, constructively sharing them with your teammates.
You improve your teammates' performance through collaboration. You consistently pursue personal and professional growth for yourself and your teammates.
Logistics:
Location: Wixom, MI
Start date: Immediately
COVID-19: Remora requires all employees to be fully vaccinated against COVID-19. Applicants are required to submit proof of vaccination prior to beginning employment. Appropriate COVID-19 safety precautions are implemented in the workplace.
Compensation and Benefits:
Salary: $143,000 USD
Equity: 0.04%
Healthcare (Aetna)
Retirement (401k)
Student loan assistance
Four weeks of paid time off
Dependent care assistance (childcare or eldercare)
Parental leave
Unlimited sick and compassionate leave
Employee development and coaching
Relocation stipend (up to $9000)
Climate change disproportionately impacts communities of color, so we're looking for candidates deeply committed to reducing emissions and to racial justice. People who identify as Black, Indigenous, person of color, female, non-binary, trans, gender non-conforming, or any other identity underrepresented in startups are especially encouraged to apply.
Research shows that women and people of color are less likely to think they are qualified for a position after reading a list of requirements like the one above. If you are worried that you are not qualified, please apply anyway! We're most excited to work with people who learn quickly and want to tackle the climate crisis.