Facilities Lead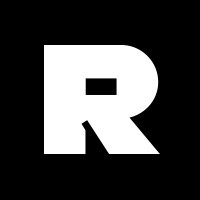 Remora
Operations
Wixom, MI, USA
Posted on Tuesday, April 11, 2023
Remora is hiring a Facilities Manager who will maintain and oversee company grounds, buildings and equipment to ensure that a workspace is safe and functional.
We're a 50-person climate tech startup based in Detroit, MI. We build a device that captures a semi-truck's carbon emissions directly from the tailpipe. We sell the CO2 to end-users, and split that revenue with our customers, so our device pays for itself in just a couple years.
We're piloting our technology with some of the largest companies in the world, including three of the Fortune 10, and we've raised multiple rounds of funding from leading investors like Lowercarbon Capital, Union Square Ventures, and First Round Capital.
Responsibilities:
Managing custodial and facilities maintenance contractor to ensure cleaning and maintenance tasks are completed
Managing the safety and cleanliness of interior and exterior areas, such as offices, conference rooms, parking lots and outdoor recreation spaces
Performing routine maintenance on facilities and making repairs as needed
Scheduling routine inspections and emergency repairs with outside vendors
Ensuring proper security measures for the workplace, including collaborating with security system vendors or a team of security professionals
Maintaining and improving day-to-day operations of facilities, such as delegating or completing maintenance orders
Creating reports on maintenance, repairs, safety and other occurrences for supervisors and other relevant staff
Preparing facilities for changing weather conditions
Collaborating with building owners and upper management on budgeting for facilities needs
Assist with office layout planning and space allocation
Requirements:
Bachelor's degree or higher and 4+ years of facilities management experience OR 6+ years of facilities management experience, particularly around building codes, industrial electrical power, and construction
Advanced mechanical skills and knowledge of plumbing, HVAC and other building systems
Proficiency with repair tools and techniques
Excellent communication and interpersonal skills, including the ability to speak with all levels of employees, guests, vendors and team members
Great time management, organization and prioritization abilities
Keen attention to detail and efficient problem-solving skills
Ability to lift heavy equipment and comfortable standing or walking for long periods of time
You're the type of person who:
Is highly organized with exceptional execution
Is a clear, concise written and verbal communicator
Has strong interpersonal skills
Is excited to work in a fast-paced startup environment
Is passionate about tackling the climate crisis, and committed to equity and inclusion
Logistics:
Location: Wixom, MI
Start date: Immediate
COVID-19: Remora requires all employees to be fully vaccinated against COVID-19. Applicants are required to submit proof of vaccination prior to beginning employment. Appropriate COVID-19 safety precautions are implemented in the workplace.
Salary and Benefits:
Salary: $111,000
Equity: 0.03%
Healthcare (Aetna)
Retirement (401k)
Student loan assistance
Four weeks of paid time off
Dependent care assistance (childcare or eldercare)
Parental leave
Unlimited sick and compassionate leave
Employee development and coaching
Relocation stipend (Up to $9000)
Climate change disproportionately impacts communities of color, so we're looking for candidates deeply committed to reducing emissions and to racial justice. People who identify as Black, Indigenous, person of color, female, non-binary, trans, gender non-conforming, or any other identity underrepresented in startups are especially encouraged to apply.
Research shows that women and people of color are less likely to think they are qualified for a position after reading a list of requirements like the one above. If you are worried that you are not qualified, please apply anyway! We're most excited to work with people who learn quickly and want to tackle the climate crisis.