Supply Chain Lead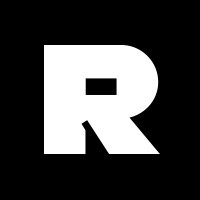 Remora
Operations
Wixom, MI, USA
Posted on Friday, May 19, 2023
Remora is hiring a Supply Chain Lead to help manage our entire supply chain, from initial design to installation on a customer's truck, and optimizing all aspects of the supply chain operations to ensure the efficient and effective flow of materials, products, and information.
This person will be responsible for the implementation of material planning, forecasting, and inventory management, thereby enabling Remora to scale operations, all while helping to tackle the defining challenge of our time.
We're a 75-person climate tech startup based in Wixom, MI. We build a device that captures a semi-truck's carbon emissions directly from the tailpipe. We sell the CO2 to end-users, and split that revenue with our customers, so our device pays for itself in just a couple years.
We're piloting our technology with some of the largest companies in the world, including three of the Fortune 10, and we've raised multiple rounds of funding from leading investors like Lowercarbon Capital, Union Square Ventures, and First Round Capital.
Responsibilities
Develop and implement supply chain strategies and plans that align with organizational goals, ensuring effective coordination between procurement, production, logistics, and distribution functions.
Collaborate with cross-functional teams, including production, engineering, quality assurance, and finance, to ensure smooth and efficient operations throughout the supply chain.
Implement robust inventory management strategies, including demand forecasting, safety stock optimization, and inventory control methodologies, to ensure optimal inventory levels while minimizing holding costs and stockouts.
Coordinate logistics and distribution activities, including transportation, warehousing, and order fulfillment, to ensure timely and accurate delivery of products to customers while optimizing transportation costs and minimizing risks.
Identify and mitigate supply chain risks and disruptions by implementing appropriate risk management strategies, contingency plans, and business continuity measures.
Collaborate with IT teams to leverage technology solutions, such as advanced analytics tools and enterprise resource planning (ERP) systems, to streamline supply chain processes and enhance data visibility.
Monitor and analyze key supply chain metrics, such as inventory levels, production output, cycle times, and order fulfillment rates, and implement improvement initiatives to drive operational efficiency and reduce costs.
Provide guidance, coaching, and support to drive performance and foster a collaborative work environment.
Stay updated on industry best practices, emerging technologies, and regulatory requirements related to supply chain management and proactively recommend and implement process improvements and system enhancements.
Requirements
Bachelor's degree or higher in Logistics or Supply Chain Management and 4+ years of relevant work experience OR 6+ years of relevant work experience
In-depth knowledge of manufacturing supply chain processes, including demand planning, material requirements planning (MRP), capacity planning, and production scheduling.
Solid understanding of procurement practices, supplier management, and contract negotiation.
Proficiency in using supply chain management software and enterprise resource planning (ERP) systems.
Here's what we value
You want to join a fast-paced, fast-growing startup.
You care deeply about reducing carbon emissions and building power for the historically excluded communities that those emissions will most affect.
You're committed to practicing anti-racism and anti-sexism.
You fully own projects, and you identify and solve problems through completion.
You adapt to change and appreciate failures as learning opportunities, constructively sharing them with your teammates.
You improve your teammates' performance through collaboration. You consistently pursue personal and professional growth for yourself and your teammates.
You voice respectful disagreement and provide high-quality constructive feedback. You're an effective and active listener and a clear and concise communicator.
Logistics
Location: Wixom, MI
Start date: Immediately
COVID-19: Remora requires all employees to be fully vaccinated against COVID-19. Applicants are required to submit proof of vaccination prior to beginning employment. Appropriate COVID-19 safety precautions are implemented in the workplace.
Compensation and Benefits
Salary: $119,000
Equity: 0.03%
Healthcare (Aetna)
Retirement (401k)
Student loan assistance
Four weeks of paid time off
Dependent care assistance (childcare or eldercare)
Parental leave
Unlimited sick and compassionate leave
Employee development and coaching
Office setup (remote) or relocation (in-person) stipend
Climate change disproportionately impacts communities of color, so we're looking for candidates deeply committed to reducing emissions and to racial justice. People who identify as Black, Indigenous, person of color, female, non-binary, trans, gender non-conforming, or any other identity underrepresented in startups are especially encouraged to apply.
Research shows that women and people of color are less likely to think they are qualified for a position after reading a list of requirements like the one above. If you are worried that you are not qualified, please apply anyway! We're most excited to work with people who learn quickly and want to tackle the climate crisis.