Mechanical Engineer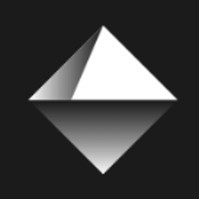 Sublime Systems
Somerville, MA, USA
Posted on Tuesday, February 28, 2023
Background & Overview
Sublime Systems is a technology company commercializing affordable, ultra-low-carbon cement. Sublime's breakthrough replaces the industry's legacy fossil fuel-fired kilns with an electrochemical system that operates at ambient temperature, eliminating the use of fossil fuel and the need for limestone, resulting in low-carbon, low-embodied energy cement. This technology has the potential to drive gigaton-scale CO2 reductions in an industry responsible for 8 percent of global emissions. Sublime is backed by mission-aligned investors, including The Engine, Prime Impact Fund, Energy Impact Partners, and Lowercarbon Capital. We are building a diverse and collaborative team of folks who are "amped about cement" (pun intended), who share our values (excellence, creativity, and teamwork), and our motivation to create a better world.
Position Overview
Sublime Systems seeks a Mechanical Process Engineer aid in the development of Sublime's downstream processing. As a member of Sublime Systems' small but growing team, the right individual will be a key technical resource in the scale up of Sublime's technology. This is an exciting opportunity to combat global climate change by transforming how the world makes cement. The role will initially focus on installing and commission cement blending equipment in the Sublime Pilot plant but will also be heavily involved in conceptual commercial scale design. The ideal candidate will be results-driven, detail-oriented, organized, and able to thrive in a fast-paced environment.
Responsibilities Include:
Design, procure, install, and commission equipment in the Sublime pilot plant to dry, grind, blend, and package cement blends
Manage and organize industrial contractors of different trades.
Support and assist in operation and maintenance and repair of the equipment[MRL1]
Develop Sublime technology in the area of solids processing (grinding/drying/blending) by developing and leading conceptual commercial scale designs for Sublime's raw material handling and downstream processing operations
Collaborate with R&D to define final product requirements including PSD, particle morphology, moisture content, etc. with a focus on what is achievable with commercially available equipment and processes
Act as Sublime safety lead with respect to dust and powder processing hazards
Help to develop a supportive, innovative, and dynamic company culture.
Knowledge & Skill Requirements
BS in Mechanical Engineering or related field with 1+ years of experience in operations (production, process or maintenance) preferred.
1-2 years of demonstrated engineering experience with solids handling equipment including but not limited to conveyors, grinding equipment, blending equipment, and size classification equipment.
1-2 years of experience in mineral processing a plus, but solids handling experience from any industry will be considered including but not limited to food processing, pharma, wastewater solids, and specialty or commodity chemicals.
Demonstrated experience with powder/dust handling EH&S considerations including implementation of engineering controls to reduce safety risk.
Strong interpersonal skills including the ability to listen, distill information, consult, and suggest new approaches.
Strong communication skills, good judgement, and self-direction.
Ability to pay close attention to detail, focusing on accuracy and quality, without losing sight of the bigger picture.
Balance, perspective, and a good sense of humor
Sublime Systems is proud to be an Equal Opportunity Employer
All qualified applicants will receive consideration for employment without regard to race, color, religion, sex, national origin, disability, protected veteran status, or any other characteristic protected by law.
Research suggests that qualified people from historically marginalized groups may self-select out of opportunities if they don't meet 100% of the job requirements. We encourage individuals who believe they have the skills necessary to thrive to apply for this role.
In compliance with federal law, all persons hired will be required to verify identity and eligibility to work in the United States and to complete the required employment eligibility verification document form upon hire.